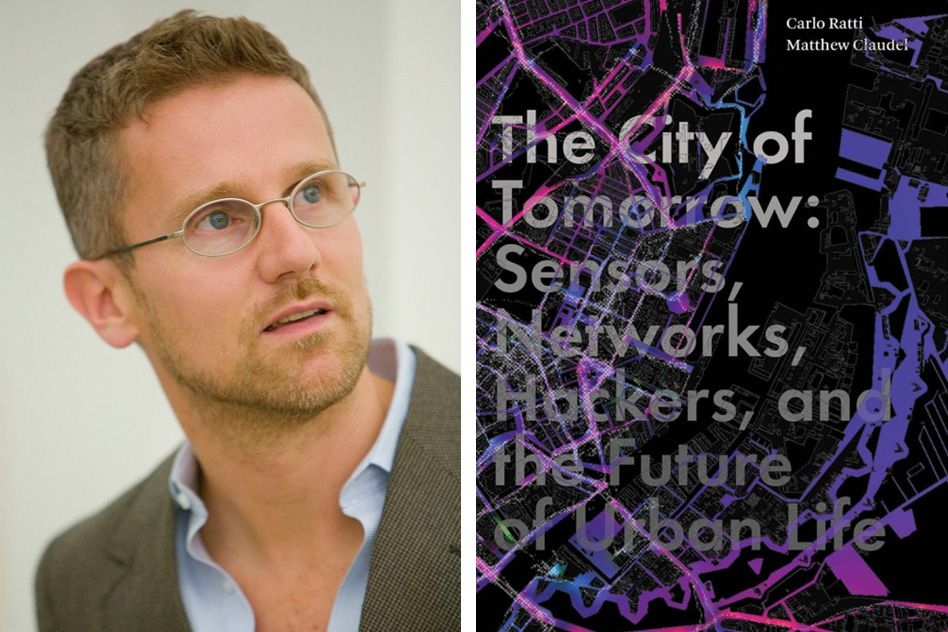 Cities can be confusing, messy places. Traffic jams make it hard to get around. Public transit can be puzzling. Trash piles up. So what can make cities function better?
One starting point is to let all that apparent chaos speak to us — in the form of data. At least, that is the approach taken by MIT's Senseable City Lab, where for a decade now, researchers have been using networked data to create pictures of cities in motion: how traffic and people move, where trash goes, and more.
Those projects have produced intriguing results, on the flow of people in European cities, the disposal of trash in the U.S., and commuting habits and patterns of mobile-phone use on four continents. Some have had a discernible impact: A 2009 project tracking trash in Seattle, for example, has led to greater public awareness and ongoing inquiry into disposal practices.
Beyond any one issue, however, Senseable City members have become outspoken advocates for use of network-based data to inform policy and planning in urban life.
"The important thing is to think about how we can try to better understand urban dynamics, and how can we use this to create a city that is really under control of the citizens," says Carlo Ratti, director of the Senseable City Lab, and a professor of the practice in MIT's Department of Urban Studies and Planning (DUSP).
Now Ratti and DUSP Phd student Matthew Claudel have outlined that vision by co-writing a new book, "The City of Tomorrow: Sensors, Networks, Hackers, and the Future of Urban Life," published this week by Yale University Press.
Human experience
As an overview, "The City of Tomorrow" is a far-ranging survey of urban-planning topics including transport, energy, architecture, social networks, and much more. Ratti and Claudel emphasize how networked technologies allow us to study cities in ways that were not possible decades ago.
"The Internet is becoming the Internet of things," Ratti says, in an interview at his MIT office. "That really has changed a lot. When we started more than 10 years ago, this [kind of] research was more underground. … It has become much more present on the agenda of many mayors."
The lab's 2006 projects in Rome, for instance, carried out in conjunction with telecom companies and the city's administration, allowed Senseable City researchers to study the flow of people in relation to bus traffic. In theory, that could help planners optimize bus routes to best meet demand, based on people's everyday needs.
"Our starting point is usually human experience," Ratti says. "The important thing is not to start with the technology; it's how the technology can affect lives. If you start with the human experience, you can see traffic, you can see social connections, and more."
Alternately, consider a recent Senseable City project, from 2014, showing how people evaluate their commuting options on four continents. The published study revealed that in four distinct urban areas — Boston; Lisbon, Portugal; Riyadh, Saudi Arabia; and Abidjan, Ivory Coast — people place an upper limit on what they will tolerate for their commutes based on the time involved, more than the distance. Theoretically, planners could apply this insight to public rapid transit design.
What kind of "future" is useful?
Michael Batty, a professor of planning at University College London, says the lab has provided "remarkable insights" and calls the "The City of Tomorrow" a book "that everyone who is interested in the future … should explore."
As it happens, the book was written in part to outline Senseable City Lab's conception of the relationship between the "future" and planning. Grandiose visions of the far-distant future, he thinks, are of limited value; the book begins by noting a 1900 prediction, published in The Boston Globe, contending that in a century, the city would have moving sidewalks, pneumatic tubes, airships, and no slums.
By contrast, the Senseable City approach looks to make more modest changes based on recent data and existing patterns of urban activity. The "City of Tomorrow," in Ratti's view, is much closer to being, in fact, the city of tomorrow.
In their book, the authors unveil a neologism for this approach: "future-crafting," that is, designing interventions and experimental projects that explore what city life could be like this year or next if we made some adjustments based on our current capabilities. That might mean more efficient transit, better trash disposal, or smarter buildings, but nothing that should seem unfathomable to us at present.
"Usually it's quite futile to try to predict the future," Ratti concludes. "But what we can do is look at the options we have today and explore those options, so we can have a more informed discussion about where we can go. It should be a collaborative process. I hope this book helps in that process somehow."